No matter what your goal is, mine is to help you achieve it! My coaching style is fun and relaxed, giving you the opportunity to get the most out of your coaching, whilst enjoying the experience at the same time.
Why Coaching?
Having been awarded Assistant of The Year for the East Region during my final year studying with The PGA, I am proud to now maintain Class AA status within The PGA. This keeps me in the know with all the goings on within the industry so that I can ensure that I'm always at the top of my coaching game.

I also hold an Advanced Certificate in Sports Coaching from Birmingham University and was the first professional in Suffolk to complete the UKCC Level 3 Coaching Certificate. With all this in mind, I am bursting with knowledge and experience and I absolutely love sharing this with my clients.
I have over 15 years' experience in coaching, so whether you're just starting out in your golf journey, or honing your game to the highest level, let's talk about your goals and see how we can work on them together.
Lessons will cover:
Golf Fundamentals
Swing Basics
Short Game
Long Game
Course Management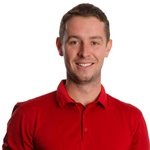 Ollie Rush - Head PGA Professional
PGA Professional and Academy Manager Ollie graduated from the University of Birmingham in 2010 where he was awarded the TGI East Region Assistant of the year recognising his achievements in his final year. Since then he has continued to study for his Advanced Certificate in Golf Coaching and currently, his UKCC Level 3 status. Ollie has worked with the Lee Westwood Golf School for young golfers based at Stoke By Nayland where he had the opportunity to spend time with 2016's top performing
---
Alan Coles
---
An excellent coach and enthusiastic teacher. After 30 minutes, I was hooked on golf! Thanks Ollie!
Helene Jones - Club Member
Ollie is very professional, organised and works really hard. He created some fun and engaging golf games for all the family to enjoy at a recent event. Great to work with & would recommend.
Sharon Button - Club Member
I had a fabulous lesson with Ollie. He spotted exactly what I needed to focus on within 30 minutes on the course and then gave me a couple of drills to practice which are already making a huge difference!
Richard Pike - Club Member